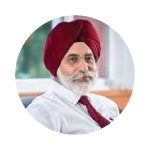 "India's Construction Equipment (CE) industry went through a challenging FY2019~20. In 2020, businesses across the world have been struggling to keep afloat due to the global economic slowdown, triggered by the unprecedented COVID-19 pandemic. As India went into a post COVID lockdown, the
Indian CE industry also slipped into a major slowdown."
– Mr. Sandeep Singh,
Immediate Past President, ICEMA & Managing Director,
Tata Hitachi Construction Machinery Co. Pvt. Ltd.
"2019 was certainly a very challenging year – a liquidity crisis following the IL&FS meltdown, coupled with a cyclical slowdown normal in a general election year, created a difficult environment for the CE Industry's growth. In January 2020 when sales began to pick up and the CE industry felt that the business environment was returning to normal, the unprecedented impact of the biggest ever global crisis began unfolding. As the COVID-19 pandemic became a global health crisis at a lightning speed, it quickly turned into a global economic crisis as well, throwing all business plans to disarray. "
– Mr. Dimitrov Krishnan
President, ICEMA and Managing Director,
Volvo CE India Pvt. Ltd.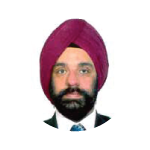 "It has been an absolute honor for me to contribute to ICEMA's Finance Panel as its Convenor. The sum of parts being greater than the sum of individuals remains the guiding principle for us at ICEMA. We strive hard to create a meaningful dialogue amongst stakeholders in the CE space and deliver real world impact. In an ever-dynamic space such as CE industry, the future presents new and exciting challenges every day and unlocking synergies amongst the customers, Government bodies, OEMs and financiers is the only way to achieve sustainable growth."
– Mr. Jaswinder Singh Bakshi,
Treasurer, ICEMA and Senior Vice President & Head,
Construction Equipment & Commercial Vehicle Finance,
Tata Capital Financial Services Ltd.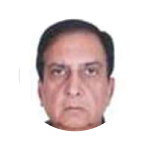 Let Us Join Hands to Strengthen Our Sector
Right from the very beginning I have ICEMA maintain focus on being the face of the Industry with the Government of India, as well as with Global Associations. Over the last 2 decades I have seen the Association develop technical capability and proactively take up issues of safety, environmental norms, and technology upgradation of the industry. I am proud to say that today ICEMA has achieved far beyond the goals it set itself and is globally recognised.
– Mr. Vikram Sharma,
Past President, ICEMA and Former Advisor,
Kobelco Construction Equipment Pvt. Ltd
"Having been associated with ICEMA since its inception, we have seen Association remain focused on betterment of the country's CE Landscape. Apart from improvement and skill development initiatives, ICEMA has proactively dealt with regulatory hurdles as well. We wish ICEMA all the best in their future endeavors."
– Mr. Sorab Agarwal,
Executive Director
Action Construction Equipment Ltd.
" Though I got involved with ICEMA last year, I feel I have been a part of the Association forever and thank ICEMA for the continuous engagement with Members. I find the Monthly Industry Reports, especially the update on market trends very useful. As we work together for the CE Industry's growth, we are thankful for ICEMA's valuable support in boosting the Indian economy."
– Mr. G S Selwyn
Managing Director
MTU India Pvt. Ltd.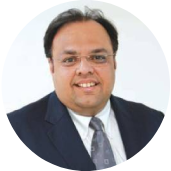 " ICEMA has played a key role in creating a common platform for all its stakeholders. As we pass through challenging times, its role becomes even greater as it represents the Industry on varied matters of critical importance. On the occasion of ICEMA's AGM for the year 2020, we wish the association all the best and look forward to working together"
– Mr. Jasmeet Singh
Associate Vice President – Corp Communications & Corporate Relations
JCB India Ltd.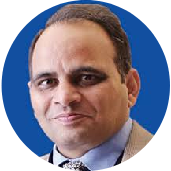 "ICEMA's Membership Panel is making concerted efforts to fold in various stakeholders of CE industry. We aim to create value for our Member companies by knowledge sharing, networking with policy makers & global experts. Today, ICEMA is contributing to the Government of India's skill development initiative through its Member companies by skilling & certifying technicians and operators under various programs."
– Mr. Sharwan Agnihotri
Head – Corporate Sales & Export
Hyundai Construction Equipment India Pvt. Ltd.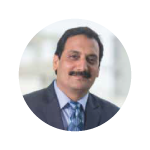 "For a long time ICEMA has been the Apex body and voice for all matters that concern the Construction Equipment Industry. ICEM's Annual Session, 2020, promises to be a confluence of industry participants, regulators and financiers; a platform for stakeholders to ideate on the building blocks necessary to develop a vibrant CE industry, and address the challenges of financing the future. I am positive that the event, with wide participation, would act as a growth catalyst for the industry. I wish ICEMA the very best for the event."
– Mr. D K Vyas
Managing Director
SREI Equipment Finance Ltd.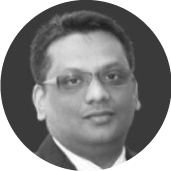 "Personally, it is indeed very exciting for me to facilitate the Finance Panel as a Co-convener. As a Panel we have tried our best not just to make relevant regulatory recommendations, but also to create value for all stakeholder in addition to sharing their best practices. Going forward, enlarging the circle of participation from members and heightening the collaborative process would be a key objective. We stay committed to co-create."
– Mr. Sandeep Kumar Ghosh
Head – Corporate Strategy & Planning
SREI Equipment Finance Ltd.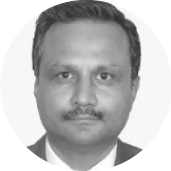 ICEMA represents the collective wisdom of industry leaders to steer its efforts towards a common approach for multi-dimensional positive impact for its growth. Being a member of the ICEMA Governing Council for a year, has helped me shift my perspectives beyond individual business interests to the larger industry interest. I also saw ICEMA rise to the occasion, to fulfil its corporate social responsibility during the pandemic. I am delighted to be able to contribute to such an august association as Convener of the Government -Interface panel.
– Mr. Vivek Hajela,
Vice President & Head
Construction & Mining Machinery Business
Larsen & Toubro Ltd.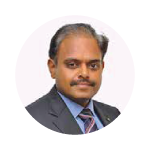 Spurred by a strong membership base, ICEMA has transformed itself over the last decade to become a credible voice of the industry. Over the last few years we have seen the Association respond to the emerging landscape and proactively outline a future vision for the industry . ICEMA's Mission Plan over the next 10 years, will help accelerate India's transformation journey towards developing world class infrastructure and emerging as a global manufacturing hub.
– Mr. V. Vivekanand,
Vice President, ICEMA & Director
Caterpillar India Pvt. Ltd.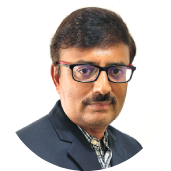 Today, ICEMA is the voice of the CE Industry at various forums, including our line Ministries at the Central Government level. The various Panels constituted by ICEMA have addressed specific challenges faced by member companies and also facilitated the industry's presence at various national & international conferences and exhibitions. ICEMA has been the guiding factor for Infrastructure Equipment Skill Council which, in close association with NSDC, is actively involved in skilling resources for the sector. Ever since the COVID-19 outbreak, ICEMA has engaged with key industry stakeholders to bring positive changes and motivate member companies. I believe ICEMA is best placed to drive India's CE industry's growth.
– Mr. T R Bharathan,
Chief Adviser
Puzzolana Machinery Fabricators LLP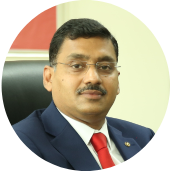 ICEMA was created with the vision to provide a single reference point for all stakeholders of the construction equipment industry. The Association has taken up key issues and concerns of the industry with the relevant Union Ministries leading to an increasingly conducive policy environment in the country. At the State Governments level too ICEMA has taken up issues related to infrastructure development creating increased opportunities for the CE sector to contribute to nation building. We, at ICEMA have made a conscious effort to siupprot the Government's Atmanirbhar Bharat Abhiyan with a view to bringing down cost of components as well as encoruaging companies to adopt state of the art technologies and advanced processing techniques to deliver efficient products. With renewed vigour, immense confidence and relentless determination, we look forward to an exciting future.
– Mr. Deepak Garg,
Managing Director
Sany Heavy Industry India Pvt. Ltd.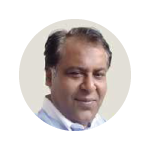 It has been a pleasure and a privilege for me to have been associated with ICEMA for close to two decades. These have been eventful times that have seen India's CE Industry transform in terms of scale, technology and variety of equipment on offer. Evolving with these changes, ICEMA is today a vibrant and a dynamic body representing the voice of the industry and helping it scale even greater heights.
– Mr. M Vijay Kumar,
Head – External Affairs & CSR
Tata Hitachi Construction Machinery India Pvt. Ltd.