ICEMA is an apex association for construction equipment manufacturers in India and represents over 100 leading companies that manufacture, trade and finance a wide range of Construction, Earthmoving, Concrete, Mining and Material handling equipment that are used in developing the robust world-class infrastructure for the nation.
JOIN THE ICEMA FRATERNITY
ICEMA represents OEMs covering 95% of the total CE Industry with their manufacturing facilities set up in India. The Association also represents select component manufacturers, distributors, banks, insurance and financial companies servicing the construction equipment segment in the country. To serve the requirements and safeguarding the interests of the smaller industries and associations the association also represents MSMEs, affiliated associations, academia, R&D institutions and other key players in the CE ecosystem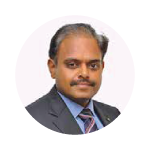 In a financial year marked by an unfavorable business environment, the Indian CE industry continued to work towards building a robust ecosystem and enhance its operational strengths. I am pleased to share that ICEMA led these industry efforts by creating a slew of platforms for stakeholder engagement, building relationships with players across the value chain and expanding its outreach. The association, not only carried forth the existing initiatives but also created new engagement platforms, forged new partnerships while strengthening the existing ones and enhanced industry's presence in the media. The new tagline "Shaping India's Tomorrow" adopted by the association, truly defines the new energy with which ICEMA is pursuing its goal of making India a global manufacturing and export hub for Construction Equipment.
– Mr V. Vivekanand
President, ICEMA &
Managing Director, Caterpillar India Pvt. Ltd.

The Indian Construction Equipment (CE) industry continues to play a significant role in nation building with the state-of-the-art technologically-advanced equipment. The industry remains poised for 3X growth in the coming years with Government's renewed thrust on infrastructure development which will help industry realise its Vision 2030. We are enthused by the Government's willingness to partner ICEMA in areas critical to the nation's economic development. We thank the Government and the policy makers for their continued guidance and engagement in enabling our industry to stay resilient through challenging times. ICEMA looks forward to strengthening this engagement to help shape India's tomorrow.
– Dimitrov Krishnan
Immediate Past President, ICEMA (2021-23)
Managing Director
Volvo CE India Pvt. Ltd.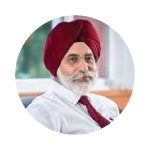 The past year posed several challenges for the Construction Equipment Industry considering the ongoing impact of COVID-19, rise in raw material prices, supply chain disruption, etc. Despite the odds, ICEMA has led from the front by maintaining a constructive dialogue with the Government and other major Industry stakeholders. I am sure that key initiatives undertaken by ICEMA such as the 'Bio-Diesel Summit' in partnership with MoRTH, the first-of-itskind Finance Conclave with major NBFCs, the collaboration between Indian & European Construction Equipment Industries, and constant engagement with relevant Government bodies have further strengthened the voice of the Indian CE Industry which will guide us towards achieving the Industry Vision Plan 2030.
– Sandeep Singh
Past President, ICEMA &
Managing Director
Tata Hitachi Construction Machinery Company Pvt. Ltd.
As India moves forward to realise the vision of becoming a USD 5 Trillion economy by 2025, the Indian Construction Equipment (CE) Industry is likely to emerge as the second largest globally. ICEMA's 8-point agenda elaborated in the 'Vision Plan 2030' lays out a clear roadmap to help the industry realise its potential. The initiatives being taken towards policy formulation, inclusiveness, alternate fuels, job creation, training & skilling and safety, amongst others, will help the industry lead its efforts for sustainable development and address environmental concerns as we continue to create value for our customers and the society at large.
– Arvind K Garg
Past President, ICEMA &
Executive Vice President & Head
Construction & Mining Machinery Business
Larsen & Toubro Ltd.

The year gone by was very challenging for the construction equipment industry. Spiraling steel prices and supply chain issues for various components including electronic items placed heavy pressure on equipment manufacturers. The funding challenges for equipment especially for certain customers only added to the woes. ICEMA played its role very effectively by interacting with variousministries to bail out the industry. The result of this is seen in the Government withdrawing anti-dumping duty on steel and imposing export duty on steel. Other important initiatives such as extensive engagement with CII in promoting EXCON-2021, participation in Bio-Diesel Summit, interaction with Mr K V Kamath, Chairman – NaBFID, in the Annual Finance Conclave are noteworthy.
– Anand Sundaresan
Past President, ICEMA &
Managing Director
Ammann India Pvt. Ltd.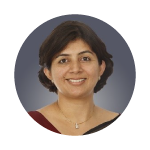 As India progresses on its sustainability agenda, ICEMA has played a crucial role in actively engaging with the Government to define the Construction Equipment Emissions Roadmap for the next several years. In making the transition, ICEMA has also been instrumental in ensuring the readiness of the
ecosystem while addressing the concerns faced by the industry. With a legacy of over 70 years, it is encouraging to see the roll out of various ICEMA led initiatives, making progress happen for the nation every step of the way!
– Anjali A Pandey
Co-Convener, ICEMA Technology & Sustainability Panel &
Chief Operating Officer
Cummins India Ltd.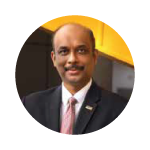 It is encouraging to see ICEMA take positive steps to facilitate the creation of an enabling environment for Infrastructure development in the country. The Year 2021-22 has been challenging for the industry; however, I am confident that with the engagement of ICEMA with various stakeholders in the value chain, the Indian Construction Equipment industry will have a strong growth momentum soon. I look forward to ICEMA continuing to grow and strengthen its position as a credible voice of the CE industry, representing both OEMs and MSME Partners.
– Deepak Shetty
Convener, ICEMA SMART Infra Panel &
CEO & Managing Director
JCB India Ltd.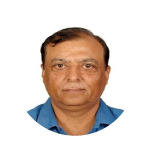 The year gone-by witnessed several challenges for the Construction Equipment Industry including the impact of COVID-19, rise in fuel and raw material prices, logistics cost, supply chain disruption due to lockdown in China, among others. Despite all these odds, there have been some positives for industry such as growth in exports, Gati Shakti Plan which is expected to give push to infrastructure and CE sector and the adoption of green fuel technology for which industry is upbeat to work closely with the Government. ICEMA has played an important role during the year by building consensus on the key issues and taking it up with the Government for required policy change. The key initiatives taken by ICEMA during the year including brand building of CE Industry, proposal on PLI for CE industry, Release of first-of-its kind CE Industry Catalogue and partnerships and engagement with key stakeholders and relevant Government bodies have helped strengthened the voice of the Indian CE Industry.
– Deepak Kacker
Co-Convener, ICEMA Strategic Partnerships Panel &
Director & Head – Mining Business & Chief Quality Officer
Kobelco Construction Equipment (I) Pvt. Ltd.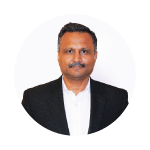 Despite continued muted growth, the Indian CE industry remains optimistic about its future growth prospects both in the domestic and international markets. I am pleased that ICEMA has taken the lead in partnering the Government in creating a facilitative environment for the Indian CE industry's resurgence and sustained growth. It is also heartening to know that during the year ICEMA's brand building and outreach initiatives have led to a strong visibility for the association coupled with the significant growth seen in the association's membership which is almost touching 100. I thank President, ICEMA for giving me the opportunity to lead ICEMA's efforts at building the Indian CE industry's global brand image, which will go a long way in driving the growth of CE industry in India.
– Vivek Hajela
Convener, ICEMA Brand Building &
Communications Panel & Vice President &
Head – Construction Equipment Business
L&T Construction & Mining Machinery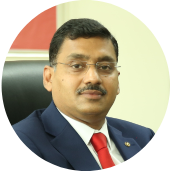 ICEMA embarked on its ambitious journey of "Shaping India's Tomorrow" in line with the Vision Plan 2030 of the Indian CE industry. Stronger relationships have been forged with the central and the state governments and other stakeholders that enabled ICEMA to present true reflection of the industry's contribution towards the development of the country and the economy. This also resulted in policy building and execution for growth, technology development and environmental sustainability. Today, the visibility for ICEMA as a representative of the CE Industry has grown multi fold and I am confident that together we will play a larger role in our journey towards an "Atmanirbhar Bharat".
– Deepak Garg
Convener, ICEMA Strategic Partnerships Panel &
Managing Director
Sany Heavy Industry India Pvt. Ltd.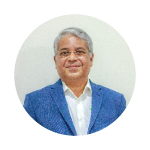 The year 2021 has been an eventful year for the apex body of CE industry. While the focus during 2021 was bringing back the CE industry business to normalcy in the post COVID times, several representations were also made to the Government to enable 'Vision plan 2030' to become a reality. The conclaves and field reports on the 'Nation Building' and contribution by ICEMA were helpful for stakeholders in construction and infrastructure industry. The 'Industry Analysis and Insights panel' stepped up its efforts of data collection from ICEMA Members. The Panel members worked hard to ensure effective utilization of the same and draft several special purpose projects under the sub panels.
– V.G. Sakthikumar
Convener, ICEMA Industry Analysis & Insights Panel &
Managing Director
Schwing Stetter India Pvt. Ltd.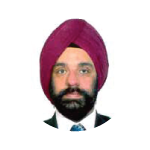 During the Financial Year 2021-22, the Indian CE Industry made concerted efforts to overcome the impact of the COVID-19 pandemic and the ensuing slowdown. ICEMA and its leadership supported the Indian CE industry with various representations to Government agencies for creating an enabling taxation and financial regulatory regime in the country. I am pleased that ICEMA built dialogues around the need for improving availability and affordability of finance and to connect finance start-ups with MSME for supply chain financing. The Annual Finance Conclave, graced by Mr. K V Kamath, Chairman, NaBFID was a good opportunity for OEMs and financiers to connect and discuss the current financing challenges in the CE industry and deliberate on the innovative financing solutions. It is also heartening to note that the ICEMA team created several new opportunities for revenue generation during the year to give a fillip to the bottom line. I thank the President, ICEMA for giving me the opportunity to lead the activities of the Financial Ecosystem Panel.
– Jaswinder Singh Bakshi
Treasurer, ICEMA,
Convener, ICEMA Financial Ecosystem Panel &
Senior Vice President & Head – CE, CV & Equipment Finance
Tata Capital Financial Services Ltd.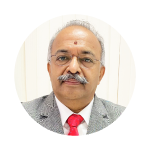 ICEMA has been relentlessly pursuing the industry's agenda despite a host of challenges faced over the last one year. Some key events organized by ICEMA, including the Finance Conclave, ICEMA – CECE dialogue, Bio-Diesel Summit in partnership with MoRTH, have been instrumental in maintaining a connect with major Industry stakeholders, including the Government and Defence. In line with the industry's commitment towards AatmaNirbhar Bharat, ICEMA is also pursuing a Production Linked Incentive (PLI) Scheme with the Government to incentivize investment in manufacturing of mother technologies in India.
– Suresh Nair
Co-Convener, ICEMA Manufacturing &
Supply Chain Panel & AVP – Sales & Marketing
Tata Hitachi Construction Machinery Company Pvt. Ltd.

The Indian Government has set an ambitious goal for itself: a USD 5 trillion economy by 2025. The CE industry is crucial to driving India's GDP and realizing this USD 5 trillion dream. Since its inception, ICEMA evolved into an unwavering voice and face of the CE Industry, giving members a common platform to interact with industry peers, customers, key policy makers and other stakeholders at various forums. I would like to appreciate ICEMA for their outstanding programmes like "Vision Plan 2030," which enables India's CE industry to reach its full potential. We are excited to be a part of this Association and send our best wishes in this endeavor.
– Jaideep Shekhar
Co-convener, ICEMA Industry Analysis & Insights Panel
Managing Director – Asia & EMEAR
Terex India Pvt. Ltd.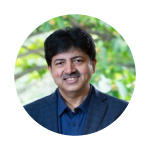 In an uncertain year, ICEMA provided a vibrant platform to all stakeholders from the industry to come together in shaping and sharing their vision for the future. Enabling engagements with key policymakers provided an opportunity to better understand industry trends and discuss strategic initiatives focused on further strengthening and fuelling Indian industrial growth. We believe in India's long-term growth story where infrastructure development will play a key role. India has the potential to be an important supplier to meet global demand for Construction Equipment, both equipment as well as components. These industry interactions spearheaded by ICEMA have enabled shaping key policies in close consultation with the Government.
– Pratik Kumar
Convener, ICEMA Manufacturing & Supply Chain Panel &
CEO, Wipro Infrastructure Engineering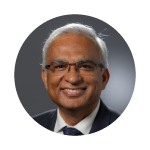 ICEMA has been a valuable contributor to the CE industry by consistently delivering value through their initiatives. In times of the recent slowdown, ICEMA has been an affective forum – offering a common platform to collectively voice concerns. Various initiatives like the Vision 2030 report, the CE industry catalogue have been well received and we look forward to more such projects by ICEMA.
– Ramesh Palagiri
Co-Convener, ICEMA Brand Building &
Communications Panel & Managing Director & CEO
Wirtgen India Pvt. Ltd.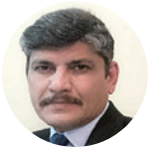 ICEMA has been playing a pivotal role over the years in the development & growth of construction equipment manufacturers industry as a whole and the entire ecosystem; setting direction, providing platform to engage and enabling the policy framework like the recent work on emission norms, alternate fuel options have given fruitful results in helping build strong foundation for long term interest of CE industry.
– Manish Handa
Sr. Vice President & Business Head
Earthmoving & Construction Equipment Division
Action Construction Equipment Ltd.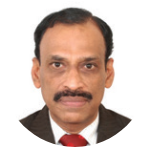 ICEMA continued to play a vital role in supporting the Construction Equipment (CE) Industry by providing updates on trends through periodical reports. The way ICEMA organized various seminars and panel discussions through digital mode with the aim of continuously delivering on its responsibilities during and post pandemic period is highly appreciable. ICEMA holds regular interactions with Government bodies to voice the concerns and issues of CE industry. The success of the construction ecosystem will depend on the tight collaboration amongst Government, industry and the policy makers to ensure that the challenges of this sector are overcome, thereby paving a roadmap for 'Building India for a New World'.
– M V Rajasekhar
Director (Mining & Construction)
BEML Ltd.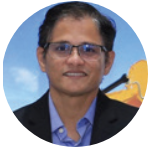 ICEMA has been adding great value to members not only by keeping them updated of various Government policy initiatives but also articulating the concern and suggestions of the construction equipment industry to the various government agencies. This is of vital importance for an industry which is expected to play an important part in the growth and development of the country with ICEMA as its torch bearer. Bonfiglioli India is a key supplier to the CE segment and looks forward to the various activities including industry interactions and seminars that ICEMA conducts for the members' benefit.
– Kennady V Kaippally
Country Manager
Bonfiglioli Transmissions Pvt. Ltd.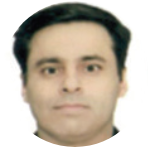 Our association with ICEMA started recently and we are proud to be associated with a body such as ICEMA that works hard to strengthen the links with the Government. We are pleased that ICEMA is working towards pursuing the goals outlined in its Vision Plan 2030. We are enthused about the industry's growth prospected given that ICEMA is earnestly working towards unleashing the potential areas of growth, identify challenges and propose key initiatives both for the industry and Government stakeholders. ICEMA's efforts over the last one year are commendable considering the challenges faced by CE industry during COVID-19 and disruptions in global supply chain due to Russia-Ukraine war.
– Mitesh Chitkara
Business Head
COBO S.P.A (India)
Over the years ICEMA has carved its niche as a reliable thought leader with various initiatives, especially building the Indian Construction Equipment Industry's brand in marketplace. We at Epiroc are very excited about thebrand-new CE Industry Catalogue which seems to be a fantastic brainchild providing an effective platform to highlight the Indian industry's strengths and competencies in manufacturing smart and productive machines to the market. Going forward we would like to see an enhanced coverage of our segments in the Monthly Sales Report and increased coordination with authorities on permissions for off-road mining and construction equipment. We are honoured to be a part of this Association and look forward to ICEMA's future endeavours.
– Mandy Che
Managing Director
Epiroc Mining India Ltd.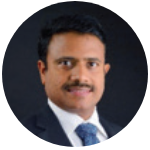 The Financial Year 2021-22 saw the effect of COVID-19 pandemic gradually reducing. The market bounced back from the recession it faced in 2020-21. Customers' perspectives and needs changed and evolved during the pandemic. We used this period to understand the changes and adapt ourselves to meet them. We have introduced two new mobile product series in the market during this period and launched them successfully at EXCON 2021. Our collaboration with ICEMA and the network we got through it helped us make these adaptations effectively.
– Williams R J
Managing Director
Hailstone Innovations Pvt. Ltd.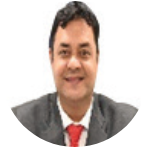 Hyundai Construction Equipment from its inception in India since 2008, has been an active member of ICEMA. We have witnessed ICEMA growing in its scale and scope over the years. Today, we can confidently say that ICEMA has become the credible voice of the CE industry and is adding a lot of value and impact to the CE industry through its networking with global associations, Government and academia. The quality of initiatives and analytical reports prepared by ICEMA team are helping member companies to take well informed strategic decisions related to business investment and capacity expansion. I would like to wish ICEMA all the very best for its proactive initiatives to grow CE Business both at domestic and export fronts and would also like to assure of our wholehearted support in all the endeavors of ICEMA, in the years to come.
– Rajiv Chaturvedi
Vice President – Sales & Marketing (AS&P)
Hyundai Construction Equipment India Pvt Ltd.
CE Industry struggled for growth in FY21-22. The momentum in infrastructure was not as good as in second half compared to FY20-21. There was not enough demand for CE Industry. Besides this, increase in steel and fuel price has also affected in equipment sales. We foresee a rebound in demand due to emergent opportunities and the growth prospect triggered by the Government's ambitious programmes such as Atmanirbhar Bharat, Gati Shakti and National Infrastructure Projects. We appreciate ICEMA's role in putting forward the challenges of CE industry from time to time and also representing issues and concerns of our industry to the Government. The future of CE industry looks positive.
– Takemichi Hirakawa
Managing Director & CEO
Kobelco Construction Equipment India Pvt. Ltd.
REGULATIONS & NOTIFICATIONS
Government of India has imposed a restriction on import of bio-fuels including ethyl alcohol and other denatured spirits, bio-diesel, petroleum oils and oils obtained from bituminous minerals.
JSW Steel, which announced a capex investment programme of nearly Rs 45,000 crore to expand its capacities in Karnataka and Maharastra, is planning to
invest over Rs 5,000 crore to strengthen its downstream manufacturing capabilities.